A Critically Acclaimed theatre Company
We are a production theatre company focused on providing opportunities, to influence and instigate change that leads to a more diverse and equitable society through the deliverance of visual arts, music and educational training programmes.
"Very Educational, Superb"
"A Show To Experience; Just Epic!"
"One of the best shows ive seen!"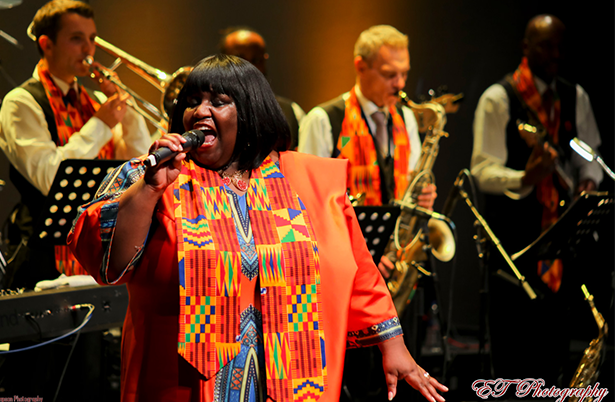 RUSH: A Joyous Jamaican Journey
Join us for this uplifting and entertaining story of reggae music's evolution through the decades, starting when the Windrush generation arrived from Jamaica with their stories, history and music.
Get ready to enjoy hit songs – including One Love, No Woman No Cry and Is This Love – played live on stage by the incredible The King of Reggae Band, as they tell the story of Bob Marley – the man who brought reggae music to the world.
Featuring more than 20 of his iconic hits, hear the story of the man and enjoy the music – Let's Get Together and Feel Alright!
We're pleased to announce our amazing musical shows will be on tour throughout the year. Tickets are now available. Book now before you miss out!
"The standard of music was top draw with the show's lead singer IKA taking on the role of Bob with strong vocals and the star's stage mannerisms, ably supported by the fabulous backing singers whose harmonies were spot on"
Amanda Lee
"Extraordinary! By the end of the jamming show the appreciative audience was on its feet for Three Little Birds and One Love making it was clear there is plenty of love for the timeless legacy of the King of Reggae."
Adam Cheise
"Such a mesmeric moment experiencing No Woman No Cry, Exodus, Lively Up Yourself, Iron Lion Zion, while War and the moving Redemption Song were filled with poignancy and a nod to the Russia- Ukraine conflict."
Floyd Staller